A Holistic Approach to Better Living
GCRA is more than just an affordable housing authority. We focus on improving whole neighborhoods and lifting up communities by providing programs and services, and engaging residents at all levels.
To better improve our community as a whole, GCRA builds affordable housing throughout Greenville County. We partner with builders and contractors, and offer funding for others to build accessible homes and tackle improvement projects for current neighborhoods.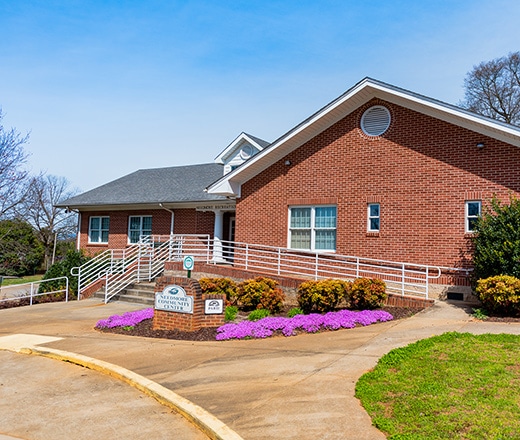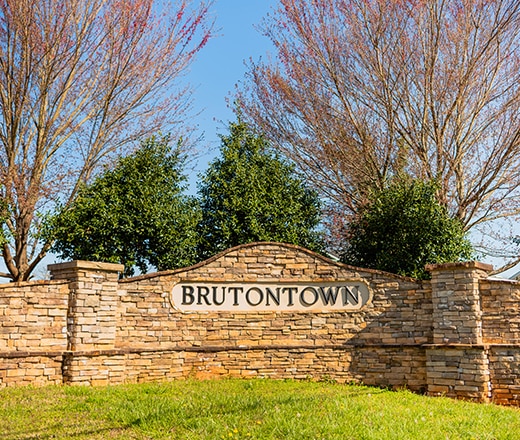 Brutontown
GCRA has built more than 70 houses over the past decade. We continue to build affordable houses in different sections of the community; we are currently building homeownership units on Walcott Street with more to come on Walcott and Scott Streets as well as Old Paris Mountain Road. Additional homeownership and rental opportunities will be available in the near future.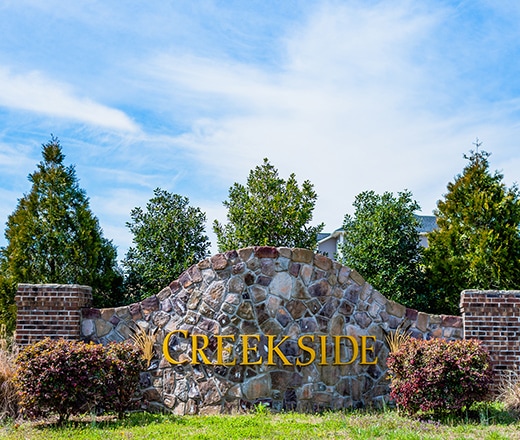 Creekside Subdivision in Greer
This is a 35-lot subdivision off Biblebrook Road in the City of Greer.  GCRA has redeveloped the former mobile home park into a new affordable home subdivision with new homes now under construction. These homes are being marketed by Joy Real Estate.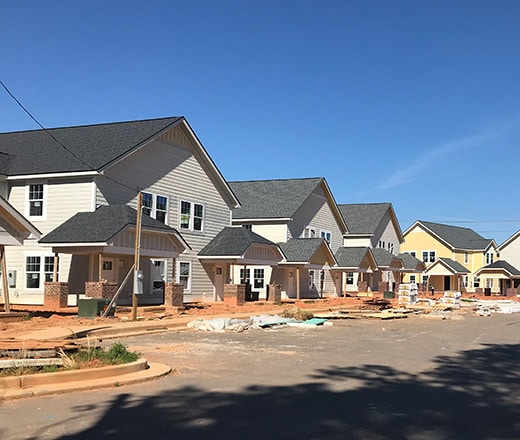 Miller Place Court Duplexes, Mauldin
This is an 18-unit rental project located at the intersection of Old Mill Road and Miller Road in the City of Mauldin. Presently under construction, the duplexes are expected to be complete in the fall of 2019. The primary market for these workforce housing units will be families who qualify based on income; market-rate units are also available in this development.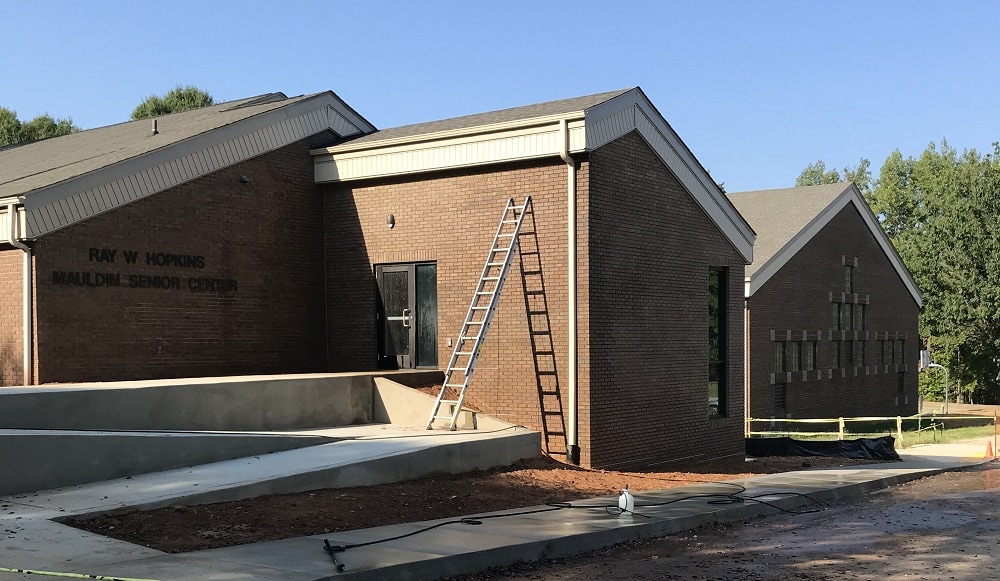 Senior Center Accessibility Improvements, Mauldin
The Mauldin Senior Center, one of the busiest senior centers in the state, was in need of major ADA improvements for accessibility.  GCRA managed the design and construction of the improvements to include accessible bathrooms, kitchen improvements, and an elevator to access the multi-level facility. Outside improvements include handrails, parking, and ramps.  Improvements were made possible by CDBG funds and a grant from the South Carolina Lieutenant Governor's Office on Aging, which is administered locally by the Appalachian Council of Governments.  The project is expected to be complete in the fall of 2019.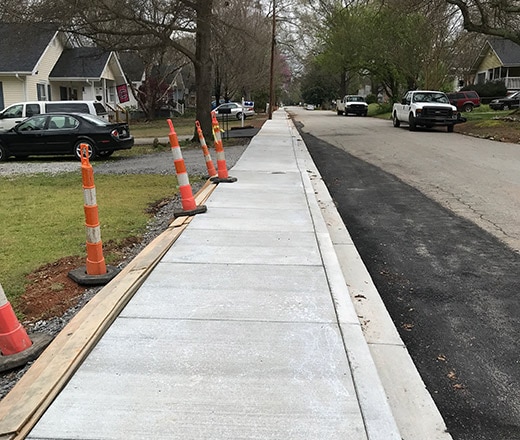 Sidewalks in Simpsonville
GCRA managed a sidewalk and stormwater improvement project for the City of Simpsonville in the area around the Activity and Senior Center. The affected streets included W. College Street, South Street, Beattie Street, Iselin Street, and Woodside Circle. The project was completed in the summer of 2019.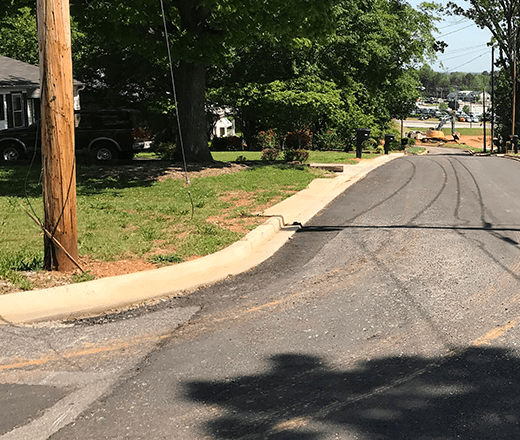 Sidewalk and Stormwater Improvements, Greer
GCRA, in partnership with CoTransCo and the Greenville Legislative Delegation Transportation Committee, constructed sidewalk and stormwater improvements on Spring Street in the Needmore community in the City of Greer. The project was completed in the summer of 2019.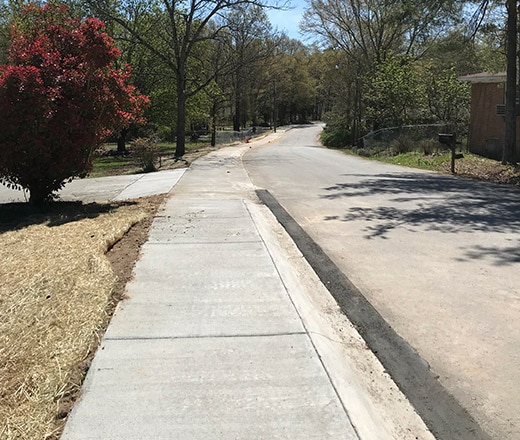 Rosemary Lane Sidewalks, Fountain Inn
GCRA managed a sidewalk and stormwater project for the City of Fountain Inn, on Rosemary Lane from Putman Street to the intersection with Thrift Drive. The project was completed in the spring of 2019.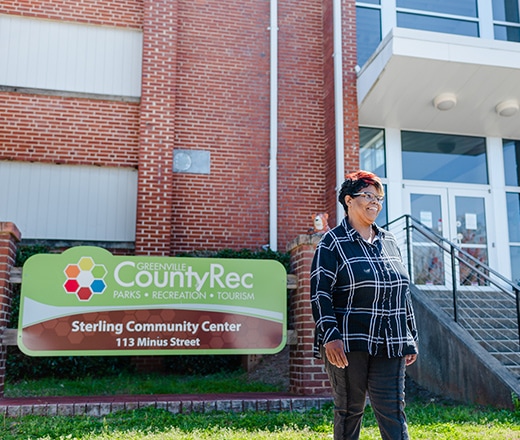 Sidewalks in Sterling
GCRA, in partnership with the Greenville Legislative Delegation Transportation Committee, provided funding and construction management for street improvements, sidewalks, parking improvements, stormwater and sanitary sewer improvements to Minus Street in the Sterling community. These improvements have provided safer access to the street for emergency vehicles and school buses as well as improved walkability for access to the Sterling community center.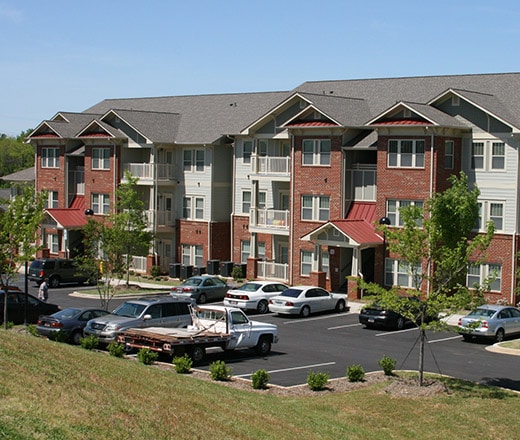 Parker at Cone
This development is an affordable housing project developed by Flatiron Partners with low–income housing tax credit equity provided by Raymond James Tax Credit Funds and a mortgage from GCRA. The project opened in 2012 with 64 units and a second phase with 56 units opened in 2014.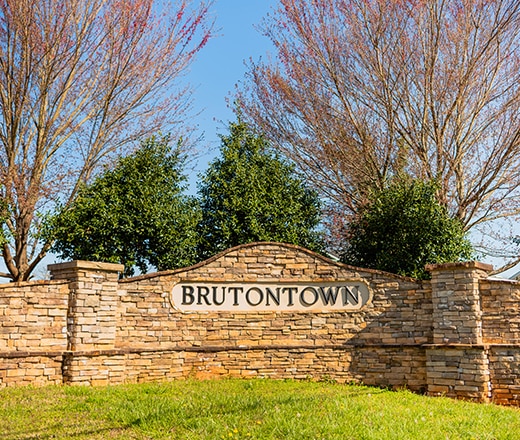 Brutontown
Community Center:  The Brutontown Community Center was constructed in 2007-2008. GCRA, with assistance from the Pazdan-Smith Architect Group and Greenville County Recreation District, built this heavily utilized facility in the Brutontown community which provides after-school care, recreation and meeting facilities. The Recreation District now handles ongoing management of the center.
Duplexes on Marie Street:  GCRA developed five duplex apartment buildings for mixed-income rentals on Marie Street in the Brutontown community. These ten units were constructed with HOME funds and with construction and permanent financing from County Bank.  CDBG funds were used to create the necessary infrastructure for this high-profile rental development. GCRA performs property management services for these popular units.
Senior Duplexes on Love Street:  GCRA, in partnership with the Neighborhood Housing Corporation (NHC), built five duplexes for senior tenants on Love Street in the Brutontown Community.  These rental units are managed by NHC.
Want to Build for GCRA?
GCRA is always looking for contractors to build our new houses.
Want to Purchase a GCRA home?
GCRA offers personalized assistance for first-time home buyers.