Improving the Lives of Greenville County Residents
For Over 40 Years
Established in 1974, the Greenville County Redevelopment Authority (GCRA) works to holistically improve and revitalize homes and communities in Greenville County. We focus on providing affordable housing, building safe, accessible neighborhoods, and offering grant and loan programs for businesses. Through community partnerships and administering funds from the U.S. Department of Housing and Urban Development (HUD), GCRA works to build a better quality of life for the citizens of Greenville County.
Vision: Advancing the futures of Greenville County Citizens
Mission Statement: Secure resources and educate stakeholders to meet the needs of Greenville County citizens through affordable housing.
Mantra: Building Better Futures
Values: Communication, Creativity, Integrity, Respect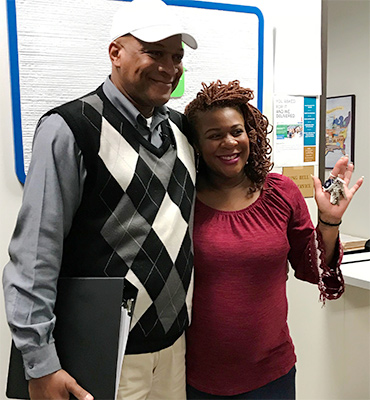 Amendment to Greenville County FY 2020 Consolidated Plan and Annual Action Plan to include Emergency Solution Grant (ESG) and Community Development Block Grant (CDBG) Second Round of COVID Funds from HUD
Enmienda al Plan Consolidado del Año Fiscal 2020 del Condado de Greenville y al Plan de Acción Anual para incluir Subvención de Solución de Emergencia (ESG) y Subvención para Bloques de Desarrollo Comunitario (CDBG) segunda ronda de fondos COVID de HUD
Long-Range and Annual Plans
Consolidated Plan 2020-2024
The current five-year Consolidated Plan covers activities from July 2020 to June 2024. In the Plan, GCRA describes needs for improved, affordable housing and shelter for homeless persons, public facilities, services, and infrastructure.
The County's Consolidated Plan covers the cities of Fountain Inn, Greer, Mauldin, Simpsonville, and Travelers Rest, as well as all unincorporated areas of Greenville County. The City of Greenville prepares its own Consolidated Plan independently.
Other Resources
In addition to the Consolidated Plan, GCRA also prepares Annual Action Plans (AAP) and a Consolidated Annual Performance Evaluation Report (CAPER).
FY 2021 Draft CAPER Summary
The Greenville County Redevelopment Authority (GCRA) has prepared a FY2021 Draft CAPER (Consolidated Annual Performance Evaluation Report) Summary of actions taken under the County's 2020 – 2024 Consolidated Plan for its U.S. Department of HUD programs. This report summarizes progress and accomplishments made from July 1, 2021 to June 30, 2022. Comments on the report will be accepted by GCRA from September 8, 2022 through September 23, 2022. A Public Hearing will be held on September 15, 2022 in person at the GCRA office or on Zoom. See the Public Notice under Quicklinks for the Zoom link. For questions or to request a reasonable accommodation please contact GCRA at (864) 242-9801.