We invite you to be our guest at the grand opening celebration for Olii Place Apartments in Mauldin, South Carolina.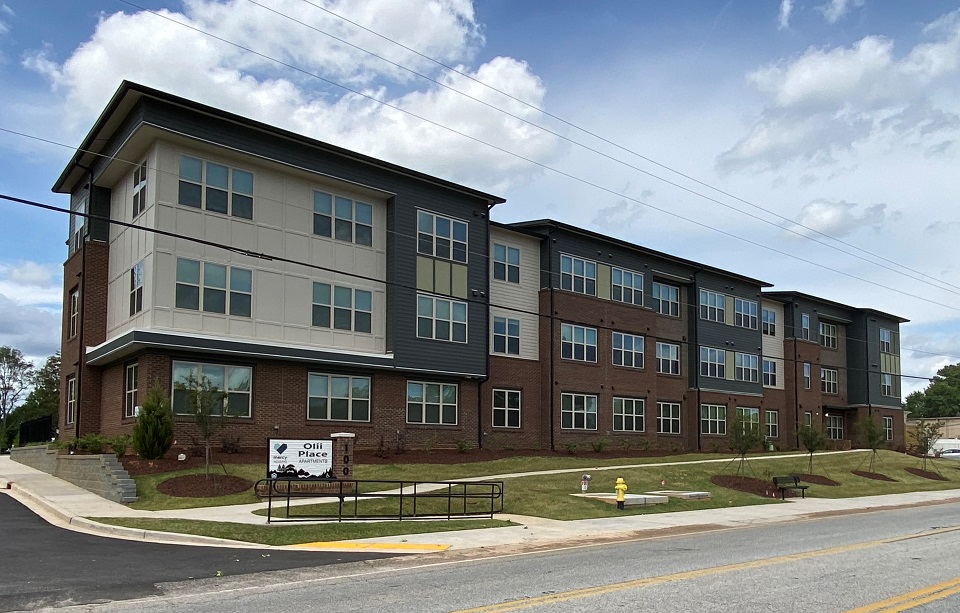 What?
Mercy Housing Southeast, in partnership with Greenville County Redevelopment Authority and the City of Mauldin, is proud to announce the grand opening of Olii Place Apartments.
Where?
221 E. Butler Road, Mauldin, SC
When?
Tuesday, July 12, 2022 at 10:00 AM
Olii Place Apartments are affordable housing units developed by Mercy Housing Southeast in partnership with the Greenville County Redevelopment Authority, Greenville County, the Department of Housing and Urban Development, and the City of Mauldin.
RSVP to let us know you'll be there!
Thank You to Our Partners
Mercy Housing Southeast
260 Peachtree St. SE, Suite 1800, Atlanta, GA 30303
beth.haynes@mercyhousing.org
mercyhousing.org